My dreadlocks are turning 3 years this March, and now, I wish I knew way how I could have cared for them more. But, we all learn from our mistakes. While I have made all these super mistakes on my hair, I wanted to help those either starting their loc journey or those that already started on the better ways how to care for dreadlocks.
The unfortunate thing for most people when they start their dreadlock journey is thinking that it is an easy way of keeping hair. It is not! Locs are pretty involving, not as much as relaxed hair or afros, but in their own way, they require a lot for them to be beautiful. This is why I give a side eye to anyone that tells me that I chose the easy way out, because it is not. Keeping dreadlocks comes with it's own stress, but once you realize how to take good care of them, they become easier to handle.
The tips I will mention here will allow your dreadlocks to be as beautiful as you imagined. Plus, what better way to learn about how to care for dreadlocks than from someone that has made the mistakes 😉.
1. Let your hair be, do not rush to retwist/relock it
As you start out, it is fine to retwist/relock your hair as often as it. Makes them look neat. When mine were starting, I disliked how the half loc half afro look when I left my hair way too long before relocking. What I dislike is that I maintained that even after they had grown to a good length.
The unfortunate thing about constant twisting or locking of dreadlocks is that they start to thin out, just like mine have over the years.
The best advise is that, let your hair be. Give it time to grow out, don't always rush to have it relocked. I would even say to wait for at least 4 to 5 months before relocking your locs.
2. Always make sure your hair is moisturized
Moisturizing your dreadlocks is very IMPORTANT. I don't know how much to stress this, but it is very important. As your starting out, moisturizing is not as important but once they start gaining a good length, it is important to always make sure you keep the locs moisturized. This is because, the locs get dry, very dry.
And no, moisturizing the hair is not about having a shampoo day. It is about adding a bit of water to the hair, not the scalp, just the hair just to make sure they are healthy. Recently, I stumbled on a mixture that seems promising:
Water/ rose water
Vitamin E oil (4 drops)
Caster oil or Rosemary oil (4 drops)
Glycerin (4 drops)
Add all these in a spray bottle and shake them together. Once you have the mixture ready, spray it to your hair. Remember, not the scalp, just the hair. Once that is done, gently rub the hair to make sure the mixture gets into the locs.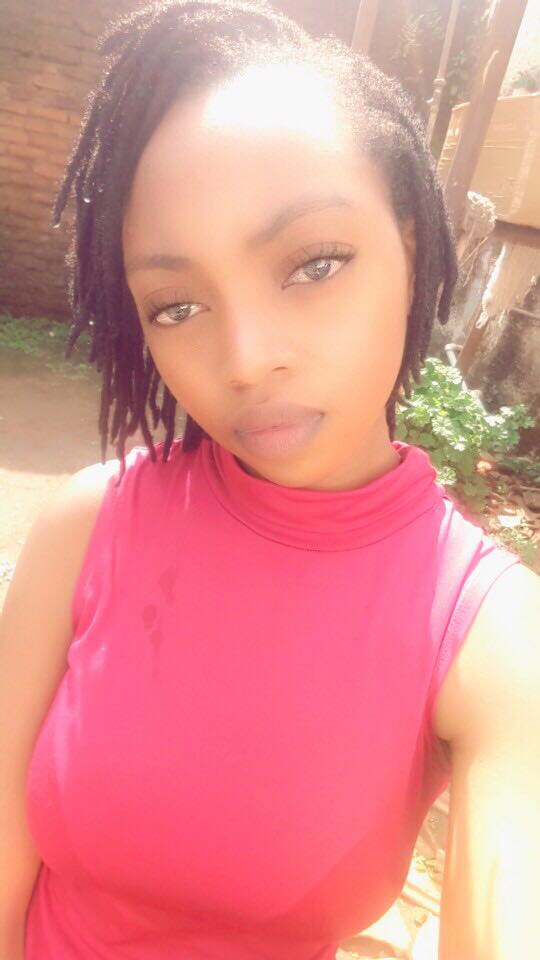 Also, it doesn't always have to be with a mixture, sometimes just spraying your hair with water is the best way to show your dreadlocks how much you love them and have them growing healthy.
3. Excessive coloring of your hair is very harmful
Just last year alone, I changed my hair color about five times. I love experimenting with colors, I love switching my appearance. The unfortunate thing about that is how it messes up the health of the dreadlocks.
Hair colors have chemicals in them that leave the locks dry. What is even worse is bleaching the hair, again, something I have attempted a couple of times.
The colors will make your hair break, eventually. More so when you color your dreadlocks and not moisturize them at all. The colors weakens your hair so much, so the less you color them, the better.
4. Cover your hair when sleeping
I hate bonnets, I always want my hair to breath as I sleep. But that is not healthy at all, it is putting your hair at risk. The first issue with not protecting your hair is the risk of breaking the locs. Yes honey, your dreadlocks will break. This is because they are not protected and if you sleep nasty, then each twist and turn you make will weaken your locs and thus, make it break.
Secondly, bonnets will allow your hair to be moisturized for longer hours. So remember the benefits of moisturized dreadlocks from point 2? Yes!
Thirdly, if you do not have satin pillows, having your locs loose as you sleep allows lint to enter the hair. The small balls of cotton will then because harmful as they do not allow your hair to be moisturized, they basically drink up the water before your locs are able to feeds. All which is bad.
5. Eat healthy, drink water and have vitamins
You know what they say, when you take care of your insides, your outsides start to glow. The glowing that the inside will do will also apply to your hair.
Eating healthy, drinking water and having vitamins will help your hair to grow faster and more healthy. And that, ladies and gents, is important.
Be healthy has a lot of benefits, and while the results take time to show, they will show and you will love them.
Try these and you will get the best results over time. I have messed my hair so much, I would hate it if someone did the same with theirs and cry about it later. I wish I had known better about how to care for dreadlocks, cause man am I mad at myself for the harm I've done to my dreadlocks.
Hopefully, the above tips will be adopted by you. I have adopted them too and will make sure to come back in a couple of months with results of how it all is going.
If you have more tipsily how to care for dreadlocks, make sure to share them in the comments section below. Let's help grow our dreadlocks together.