If someone had told me at 6 years old that I would land a job as a TV presenter, my little self would have laughed it off. It would have been a relief for my mother though, cause at that age my aspirations were to be a 'police dog'. Do not ask how I thought that was a job I could do, but my stupid self thought it was possible. At 17 years of age, I got a call asking that I report for work and start my training as a television presenter. This was wild to me at the time, still is right now that I think back. So, I wanted to share with you guys how I got a TV presenter job in 2015 when I was not even qualified.
how I got a tv presenter job
the phone call
Back in 2015, I was a teenager craving for a job. I had gotten out of a job as a merchandising supervisor due to the harassment I had gotten from my boss. After months of staying idle and complaining to my friend, Felistus Ngwira, for a long time, God decided to answer my prayer. One day, she called me and told me to anticipate a call from someone who would offer me a job. I immediately got mind blown.
She gave me a bit more detail of what to expect. The job was television presenter, she said. I stopped her before she could go on because I was confused. She knew I had papers in Business Management, so media, more so being a television presenter did not seem to align with my qualifications. Immediately, this girl started laughing and explained that the job did not need much, just proficiency in English and Chichewa and I was good. And there set in another problem, my Chichewa at the time was bad.
I had learned in schools that pretty much prohibited us from speaking Chichewa, Malawi's first language, unless if we were in a Chichewa class. If one dared be found speaking it around campus, you would get a strict punishment. So believe me, my Chichewa at the time kind of sounded like a fake tourist's own. But, she encouraged me to still go for it.
Minutes after our phone call was done, I got the CALL. The instructions I was told was simple, to show up at their offices the next day at 9am and attend the interview.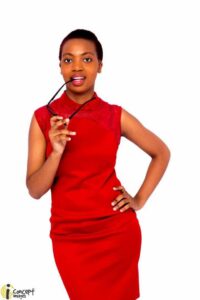 interview day
I was nervous senseless. I had spent most of my night researching about the job and possible questions I would be asked. Heck, I even started reading up on some of the codes, conducts and ethics to be followed by TV presenters. But Lord, I was nervous and unsure of myself. The one thing that was ringing in my mind was that I needed to be good in English. That I was sure of.
I got to their offices and was directed to the waiting room. First thing I noticed was how quiet the offices were, apart from the three guys that seemed to be glued to their computers. They walked in and said their hellos with hearty smiles, something that made me feel welcomed.
I had gotten there at 8:30am, making sure I was 30 minutes early to calm myself and get the vibe of the place. When the clock chimed 9, the boss was still not in and so I had to wait longer. The waiting ended at 10:15am, and the interview begun.
During the whole interview, I figured he was trying to get my command of the Queen's language. And sometimes, how fast I could be to switch to the local language. My confidence, poise and all. These guys did not bother to check my CV or certificates. At the end of the meeting, I had the job and was to start the following Monday.
Again, this was WILD to me.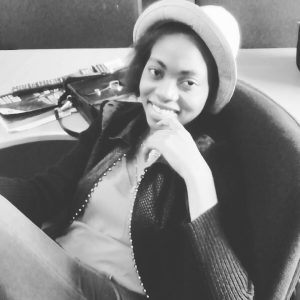 TV presenter and it's fun times
There was so much fun I had on the job. The one that is always my highlight was when I used to do sports commentary, football to be precise. We had gotten a new boss during the first months of working, a well known sports journalist in the country. He got intrigued with my love for football especially the local league. Immediately, he decided that he would mentor me into being a sports correspondence. And he did well, something I will forever be grateful for.
I was able to get press passes for games, even when I was not on duty. I made it a point to make sure I milked the opportunity that I had. But man, I will never forget how beautiful the game looks on top of Kamuzu Stadium. That will forever be a beauty engraved in my mind.
Then there was the Morning show which made me love the job and hate it at the same time. It was wonderful to be on TV so early in the morning discussing current events, but man was it straining too. Everyday, I would be picked up at 4am in the morning just to go to work. This part made me hate it.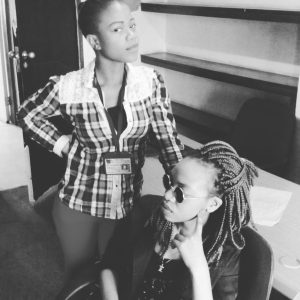 Then there was Exclusive. The show that made me very close to Sandra Peachy. It was a lifestyle show, mainly focusing on entertainment news. Who am I kidding? It was a gossip show. But it was fun, a little outside of my comfort zone cause I was more reserved than she was. Over time, we learned to balance each other out.
the fallout
I had made it to the Assistant Head of Programmes during my time with the television station. A role on the tongue, but my pay remained the same. As someone young, I allowed myself the extra workload with hope that the increment would come with time. It never did! Regardless, I still had love for the job and did not want to leave.
After a year and 8 months of working for the company, I had to bid it farewell and join the unemployed force. For 4 months, we had been working without pay, because the company had somewhat gone bankrupt. Everyone was getting frustrated with the boss, including this girl. My mum had advised me to leave earlier on, but the little I still carried made me wait just a bit longer.
However, I figured there was no point because there was no motivation to work. No finances to support our ideas, therefore no point of staying. At first, I thought stay longer until I got my dues. But, it made no sense to keep losing money in transportation and lunch for nothing. So, I left.
Months later, they completely shut down the company. The money that was owed to us was lost in the drain. My only solace was knowing that the owner went through a time of financial crisis. I know, a bit evil but it made me sleep better at night.
lesson
One thing I learned was that other jobs do not require much, just know a language and have a nice face and you have it. I kid you not on this.
But the biggest lesson of all was to never undervalue myself. I often did during the time of this job. Always wanted to prove to my employer without fully realizing my full potential. I am glad I met people who made me realize this and got to make beautiful friendships as well.
And with that ladies and gentlemen, that is how I got a TV presenter job without an ounce of the right qualifications.
Ever gotten a job you did not qualify for? Share your story down below.