Sometimes, I look at Malawi as a country and I honestly feel we are a lost nation. We hardly understand the land we live in and the events that have happened. While some attribute this to the fact that a lot of the people here are settlers who came from different countries and different cultures. A good example being the Ngoni. Thus, the thinking that there is a lack of interest in the issues that happen. I have come to believe that a major problem is also the lack of well-documented history that allows people to learn and understand their past.
I vividly remember my form one history teacher standing in front of the class explaining the importance of history. He would explain how we have to reflect on our past, analyze our present, and determine what is best for our future.
When I decided to share about my uncle's imprisonment during Dr. Kamuzu Banda's rule, I realized just how much information we are deprived of. It also made me think of how our history has not been documented to help us understand our past, our present to shape a better future for ourselves.
Recently, a statue known as 'The Antelope' by Prof. Samson_Kambalu won a popular vote to be elected in Trafalgar Square in London from 2022 to 2024. The statue is of John Chilembwe, a celebrated freedom fighter in Malawi during colonial rule. While the news is exciting, one tends to wonder which one of the many faces really belongs to John Chilembwe.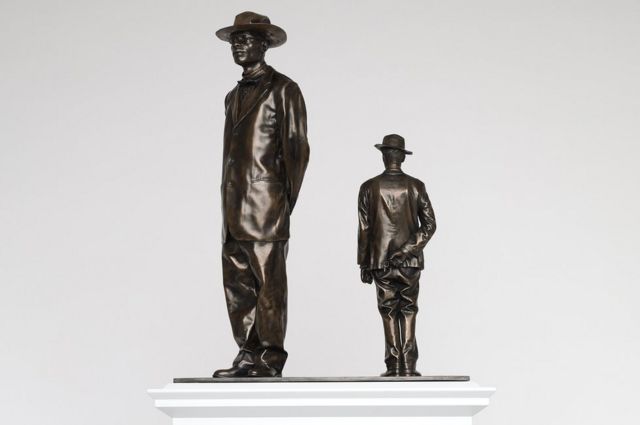 For a long time, his face has been questioned by a lot of Malawians. The face that has for a long time appeared on different banknotes has received some controversy. Many believe that it is actually a white man on our notes being paraded as John Chilembwe. When one checks for his pictures, they all tend to have a different face which makes it harder to understand who exactly this man was.
This is just one example of a poor-documented history.
I often wonder how many lived before colonial rule, not much is said. The same way most do not even know the Akafula. Likewise, limited information is found on the way of life during colonial rule. When it comes to life after Malawi found its independence, not much is there to read about the people.
I often wonder why the presidents we have had never had or have a biography. There is not one from Kamuzu Banda, although we must note that the only one that was to be published was banned by him. There is nothing about Bakili Muluzi, neither is there one from late Bingu wa Mutharika, Joyce Banda, and Peter Mutharika.
Likewise, we have nothing to read about prominent figures that influenced the nation. Nothing about Orton Chirwa, although we get a glimpse of the kind of man he was from Vera Chirwa's own biography. People like Masauko Chipembere and Kanyama Chiume. All we have are hearsay from those that lived during the time.
We often question our culture, which leads to us questioning our identity. The reason that is so is that we are unsure of who we are. That is large because we do not know our past, our history.
Many writers, I included, the complaint about the reading culture in Malawi. While that might be true, we often do not talk about the lack of writing culture in the country as well. We do not have many people writing, thus, nothing for people to read.
We ought to have the hunger to document our lives if we are to progress that is. Ever thought that the major reason we complain about our leaders and their leadership qualities is due to our lack of understanding of where we want to be? We are delusional about our past (Kamuzu Banda mainly), we know the problems we are facing today but fail to properly picture what we want to be in the future. Maybe if we looked back and saw the leaders we elected, we would know how to decipher the diamonds from the trash.
So, while we have the chance, we have to write. Even if no one reads, we have to write still. It might not be beneficial to people today, but surely, one day they will look back and read. The little pieces we share today form a part of our history, and that is what we have to strive for. A well-documented history of our country.
What are your thoughts? Share them down below.
Enjoying my content? You can support by