Blogging is a beautiful way to self express and share our thoughts with our readers. When we first decide to take the blogging journey, we are content with getting traffic from people within our vicinity. We get content with getting traffic from social media platforms and by sharing with our closest circles. However, as time goes on, you feel trapped because the blog lacks genuine growth. That's where using search engine optimization comes into play.
What is SEO?
Moz defines search engine optimization or SEO as the practice of increasing the quantity and quality of traffic to your website through organic search engine results.
What that means is that once search engine optimization is implemented, you are able to:
acquire more traffic gotten from ranking in high pages of different search engines like google, yahoo or bing.
get quality traffic. This is because your content is desirable to people and their specific queries. Thus influencing them to browse your content
Just how does SEO work?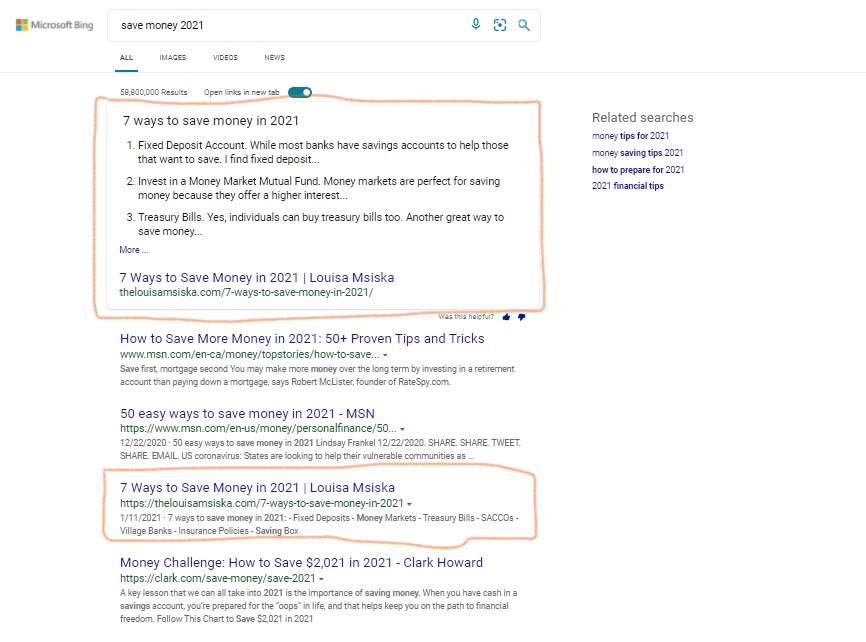 On a daily basis, thousands of blog posts are made and published on the web. Even as African Bloggers, we are constantly creating and publishing our works on a daily basis. We are either sharing stories that are similar, or competing with the same keywords. Just because you are creating, that does not mean that you will automatically get a spot on the top pages of Google. You need to invite google to your blog.
What exactly do I mean?
Here is some SEO 101….
Neil Patel explains it better. He says,
When it comes to SEO, there is you, the search engine, and the searcher.
After you done writing and publishing content, somethings start to happen in the background. Search engines send out their bots, commonly known as crawlers to crawl your blog. These crawlers collect different information about your blog, your content and how well it is for searchers.
What these crawlers are collecting is how relevant and informative your content is to the readers. If the content answers well the queries that searchers on the internet have. If it satisfactory, you are ranked on the first page, if not, you find yourself buried in the deep pages of google that no one bothers to even look at.
For example, if your blog is found on the 20th page of google, who will bother to get that far just to reach you.
Therefore, everyone is competing for the first page of search engines. Because that is the most relevant. How this is done is making sure that your content is well optimized to the best of search engines' algorithm.
How to Optimize your content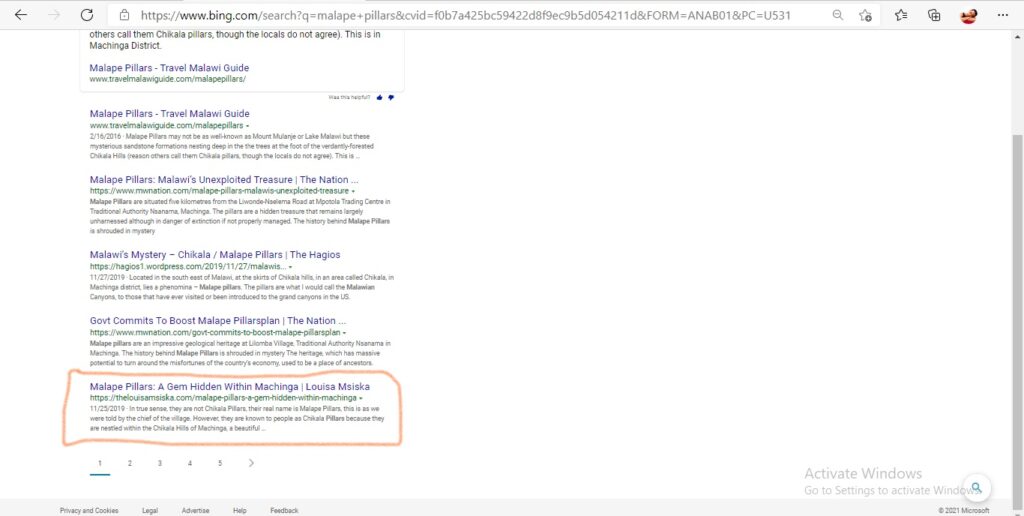 Optimizing your content is not too hard, in fact, once you get used to it, it becomes second nature. This process starts from the point when you have an idea of a blog post, all through to writing. There are things to follow to make sure that your content is well optimized for search engines. These are:
1. Choosing the right keywords
A keyword is the word that best describes your content, and is often found in the blog post you are publishing. For example, a focus keyword for this blog post would be search engine optimization. Or you can choose a long tail keyword which phrases that searchers are most likely to search on engines.
For example, you could have a long tail keyword that is "How many African Countries are there?" if your blog post is tackling about the number of countries on the African continent.
The one mistake people do however, is write for keywords or key phrases that are highly competitive. Choose those that do not have much competition, because you would have a higher chance of ranking. At the same time, use more long tail keywords than keywords.
Read on how to do keyword searches here.
2. Building outband links
Now that you have a keyword you'll be writing on, it is important to start building outbound links. To make it easy to understand, remember in college when you had to reference your work? Click a bell? Perfect.
Outbound linking is a form of referencing your work. Why do you have to do it? Well, because someone has written on that before. At the same time, it shows crawlers how relevant your work is.
To make it easy, check your fellow Afrobloggers to see if they have written works similar to yours and share those links between each other. It helps build the authority and authenticity of your own website.
3. Building internal links
After you are done building outbound links, it is important to start working on internal links. Internal links are personal references to work that is already on your blog.
The reason this is important is that it shows google or any search engine that you are a credible source. And also, that you've written on the topic before which would give searchers adequate information.
4. Mind your word count
The word count on your blog post is important for ranking. The amount of words shows search engines how relevant your information is. A blog post of 300 words is too short, and one of 5000 is too much. Your aim should Ben between 800 – 2500 words.
The reason more is good for search engine is that, the longer the blog post is, it is taken as informative for searchers. However, it is also important that the information you put in is relevant, because crawlers take note of that too.
5. Using rich media and more
Pictures in your blog post are vital. Very vital actually. Not only do they give readers a breather, but they enrich your work. But that's not all, they also give you a chance to rank on the image section of search engines.
You need to make sure that your pictures are well optimized too. Make sure to add alt texts to each one of them, including the focus keyword too.
One thing to also do is break your content into sub headings and shorter paragraphs. That increases the readability of your text.
Using Search Engine Optimization Plugins
Plugins make it way easy for one to optimize their content. Here are the two recommended search engine optimization plugins you can use:
After using them both, I would highly recommend Rank Math because it is Moreno insightful. Plus, it allows you to input at least 5 focus keywords on their free version. Unlike Yoast that only allows 1 focus keyword.
SEO for Bloggers on Free Hosting Plans
Considering bloggers that are on free hosting plans do not have access to plugins, they do not have it easy. However, not all hope should be lost.
Use the keyword in your blog post as frequent as you can, however do not spam it. For a 600 word count, use it at least 5 times. Make sure the keyword is also available in your first heading.
Use the rest of the ways on optimizing as well. This will make sure that your content is fully optimized.
Conclusion
Search engine optimization is only hard when you are starting it out. But once you get a kick of it, it becomes way easier.
Read more on it to get fully knowledgeable. And make sure to keep updating your blog posts so that they too are fully optimized.
Let's get ranking….