Sandra Peachy, real name Sandra Kalua, has become one of the most constant vloggers in Malawi, and now, she just started blogging too. She has been a good friend of mine for a while, our friendship dating back to when we were co-hosts on a show called Exclusive on Matindi Television. She was my inspiration when I started blogging, and so I thought she shares her story, experiences, and advice with all of us. In this interview with Sandra Peachy, we get to understand some of her crazy ideas as a vlogger, and now blogger.
But first, a little background about her.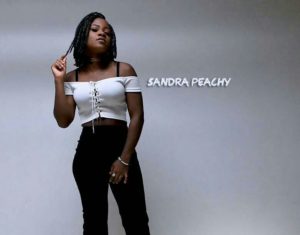 Sandra Peachy is a model, blogger, vlogger, TV presenter, and singer (she really has an amazing voice). She is a 2016 Mastercard Scholar and is doing her school at Earth University in Costa Rica. Now that we know her basics, let's move over to the interview.
Peachy, thank you for allowing this interview to happen even with your busy school schedule.
An Interview with Sandra Peachy
What motivated you to start blogging?
I started blogging because I wanted to connect with the part of my fanbase that loves to read, and as much as I am not much of a writer, I thought it was a very necessary move.
How hectic is it to manage a blog and vlog at the same time?
It really is a challenge, especially cause I have an intense program that occupies my time 24/7. However, blogging on its own has been difficult because I am only learning to write but vlogging, which is something I love to do. Making video content is what I do in my free time but I always make sure to log my ideas in my notes so that they can accumulate and make better blog content.
Is the purpose of the blog similar to that of your vlog?
The blog is based on health, beauty, and lifestyle. It is about sharing tips that I have picked up from my experiences and from others. The vlog, which is more generic, it is basically just about my daily life.
What do you enjoy most about vlogging?
The creative part about it is my favorite. I have been in love with the camera ever since my time at the TV station. More so because I am doing an agricultural program, vlogging gave me a safe haven to be myself without any hesitation.
What were your reactions to your fans when you started vlogging? Good or Bad?
My Malawi fanbase is still difficult to get, a lot are adamant to read blogs or even watch videos on youtube. But, I have gotten the best from those from Costa Rica, a lot think of it as fun and fresh.
What motivates you to do what you do?
My daily motivation comes from the fact that vlogging and blogging are my escape from my hectic life. Any student will relate, it becomes too much, the exams, chaos. So I love to escape from my reality a little to just be me.
Your take on blogging in Malawi
We need more participation, more especially from creatives. But again, the internet is expensive in the country which hinders the growth in the field. If there was a bit more access to the internet, it would help others get to it too. It is the same reason that also makes people not get the hype to read.
If you were to pass down any advice to a newbie, what would it be?
I would say, be consistent and never give up. Even if it is just one person reading your blog or watching your channel, feed it with the best content and people will start noticing your efforts. Also, talk about it, advertise it, and just let people know about what you do.
Who are your favorite bloggers/ vloggers?
Nthanda Manduli, the former first princess of Malawi, really makes interesting vlogs.
Juddith
And you Es, you are also my favourite blogger.
Where do you see yourself in 5 years as a creative?
I envision growth. Praying my channel has more subscribers, maybe in the hundred thousand of followers so I can actually make my income through it.
Thanks, Sandra for this interview, it was enlightening.
Thanks for having me and allowing my interview to be the first on your blog, I really do appreciate it.