Summer is fully in now, and like I said on five reasons to love summer, one of the reasons to love it is the fashion. Looking good in summer gives you some great confidence. Plus the clothes are lighter and the colors brighter. Now, I'm not one that's heavy on fashion. In fact, give me jeans and tshirts and I'm good to go. So, I collaborated with the beautiful Anita Likalambe aka Mizz Niiii for the 5 summer fashion tips.
First thing is first, you might want your blacks to rest in your closet. This is because black clothes absorb a lot of heat which will make you uncomfortable. Without further delay, here are 5 summer fashion tips to make you look good.
1. Maxi Dresses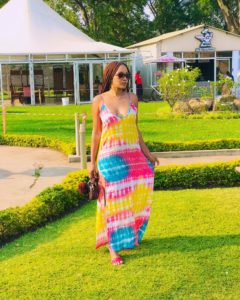 You can never go wrong with maxi dresses. They are very classic, but chic too. The greatest thing about maxi dresses is the comfort that they give. Plus, they can be styled in different ways. They are great for some casual dates, put a belt on them and some heels and your ready for a dinner date.
2. Skirts and Crop Tops
What's the best way of showing that summer body than through crop tops. Crop tops are always fashionable in summer. There's a perfect balance of wearing crop tops and high waisted skirts or shorts. The skin between them is a perfect teaser that doesn't put out much.
White crop tops are amazing as they can be matched with close to anything. But if you're going to go bright, then be bold about it.
3. Short and Flare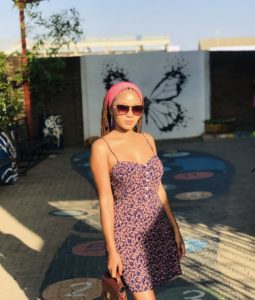 Short dresses are also the way to go. Dresses that are short and flared give you maximum comfort in the heat. They accentuate your curves, while still giving room for a breeze to get in. Plus, it's legs out season.
5 summer fashion tips
4. Boyfriend jeans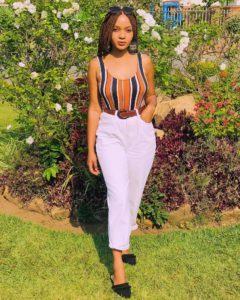 At this point, I'm sure you get the importance of comfort in summer. Skinny jeans are not get during this season since they cling to the skin. However, boyfriend jeans give you the perfect space and are breezy. Perfect ones are the ripped ones as they allow as much air to circulate around your body.
Wear them with heels and you have a modern chic look that you can wear anywhere.
5. Small Hang-bags and Accessories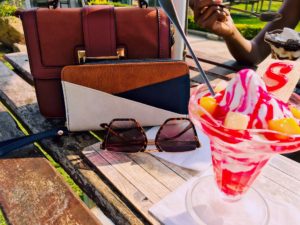 You always will need a small brown hang-bag to complete your look. This is cause, if you're already going for bright outfits, you need something to kind of neutralize them all. And black becomes way too dark. Brown handbags however, are the perfect blend.
When it comes to accessories, sunglasses are important. But you probably already know that. Just make sure they compliment the shape of your face.
6. Open Toe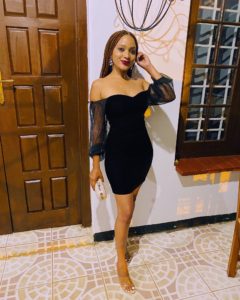 Open toe shoes are the finish you need to most outfits this season. They are breathable, easy to wear and give you a fun touch to your outfit. Be it, open toe heels or sandals, you'll be able to pull them off with your summer outfits.
Like I said, summer is all about light fabrics and fun bright colors. Whenever you choose something to wear, first thing you need to consider is the comfortability of the outfit.
Follow Anita on her social media platforms:
What are your favorite summer fashion trends? Comment below