Coronavirus is on the loose, and many people are getting infected as each day goes, same as the death toll is increasing. This has increased the need for social distancing, to help prevent the spread of the virus. A lot of countries that have been hit hard are quarantining, and although no cases has been recorded in Malawi, we are partially locking down. So, I gathered these amazing 30 books to read during quarantine as recommended by some of my followers on Twitter, myself and a few friends.
These are a combination of both fiction and non-fiction, and from different genres. This is an amazing time to catch up on your reading. So, grab a bottle of wine and some cheese, sit by a window and get lost in the words. Here are 30 books to read during quarantine.
---
P.S. This post contains affiliate links which could get me a small commission upon buying. Thank you
---
1. The Stand – Stephen King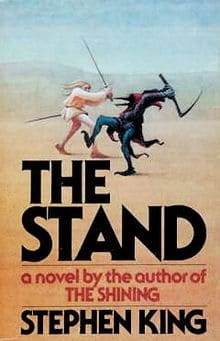 One man escapes from a biological weapon facility after an accident, carrying with him the deadly virus known as Captain Tripps, a rapidly mutating flu that – in the ensuing weeks – wipes out most of the world's population. In the aftermath, survivors choose between following an elderly black woman to Boulder or the dark man, Randall Flagg, who has set up his command post in Las Vegas. The two factions prepare for a confrontation between the forces of good and evil.
Sounds a little similar to COVID-19 huh?
2. The Quantum Thief – Hannu Rajaniemi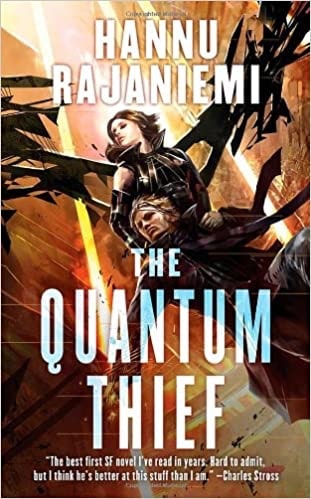 Jean le Flambeur is a post-human criminal, mind burglar, confidence artist, and trickster. His origins are shrouded in mystery, but his exploits are known throughout the Heterarchy- from breaking into the vast Zeusbrains of the Inner System to stealing rare Earth antiques from the aristocrats of Mars. Now he's confined inside the Dilemma Prison, where every day he has to get up and kill himself before his other self can kill him.
Rescued by the mysterious Mieli and her flirtatious spacecraft, Jean is taken to the Oubliette, the Moving City of Mars, where time is currency, memories are treasures, and a moon-turnedsingularity lights the night. What Mieli offers is the chance to win back his freedom and the powers of his old self-in exchange for finishing the one heist he never quite managed.
As Jean undertakes a series of capers on behalf of Mieli and her mysterious masters, elsewhere in the Oubliette investigator Isidore Beautrelet is called in to investigate the murder of a chocolatier, and finds himself on the trail of an arch-criminal, a man named le Flambeur….
This is the first book in a Trilogy, the second book is The Fractal Prince and the third is The Casual Angel.
3. Freshwater – Akwaeke Emezi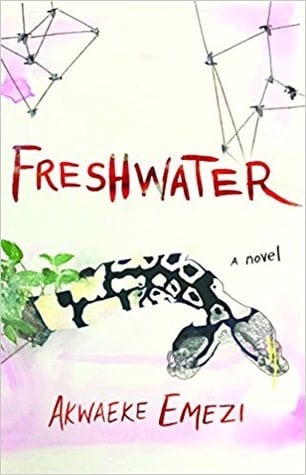 Freshwater tells the story of Ada, a Nigerian human who is born with a chorus of divine gods and goddesses within her. Ada's story is told in retrospect from three perspectives: that of "the We," who are the gods inside of Ada; that of Ashughara, one of the gods who breaks free from the collective chorus; and that of Ada herself, who struggles to find her individual sense of self amidst the many voices within her.
4. If You Keep Digging – Kaletso Mopai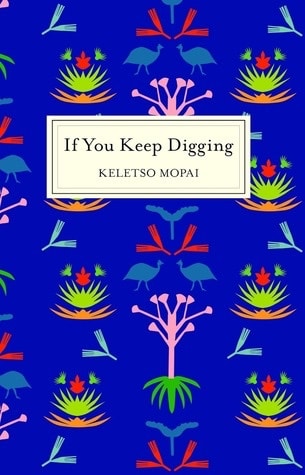 If You Keep Digging is a moving collection of short stories, which will resonate with a South African audience. The selection of stories highlights marginalised identities and looks at the daily lives of people who may otherwise be forgotten or dismissed.
The collection is also deeply concerned with covering the early postdemocracyyears in South Africa. Each of the characters deals with questions around the 'new' country. The book implores one to think about diverse topics and perspectives, difficult family relationships, abandonment, social and class issues, power dynamics at school and at work, mental illness, witchcraft, sexuality, domestic abuse and the ancestral realm, among other things.
5. Bridge to Terabithia – Katherine Patterson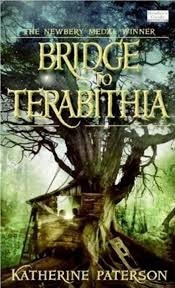 Bridge to Terabithia is about Jess Aarons and Leslie Burke, two fifth-graders who become friends and create an imaginary land called Terabithia, where they can go to forget about their problems. The book deals with themes of friendship, childhood, and being an individual.
6. Smoldering Charcoal – Paul Tiyambe Zeleza
Chronicles the lives of two families in post-colonial Africa, the first – poor, working-class and ill-educated – is compared to the young politically aware college student and her journalist fiance. The middle-class pair become victims of the same brutal violence that the poor and powerless suffer.
7. The Great Gatsby – F. Scott Fitzgerald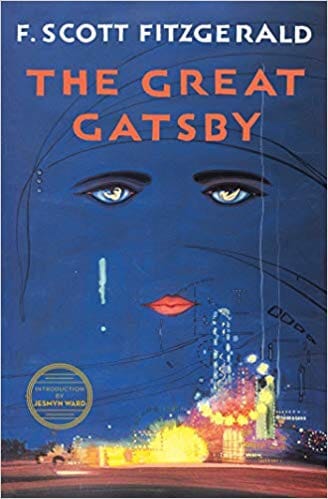 The Great Gatsby is set during the Roaring Twenties, in 1922 and tells the story of one man's pursuit of the American Dream. The narrator, Nick Carraway, is an upper class American man who moves from the West to New York to try his luck as a bond trader. He meets an eccentric, exceptionally wealthy neighbor named Jay Gatsby, and becomes embroiled in Gatsby's plan to rekindle a lost love with a woman named Daisy Buchanan, who happens to be Nick's cousin.
The protagonist, Jay Gatsby, is involved in illegal activities, including bootlegging, or selling liquor during prohibition, when liquor sales are illegal in the United States. He throws lavish parties and eventually meets and begins an affair with his beloved Daisy. Daisy's husband, Tom, is carrying on an affair with a garage owner's wife; a woman named Myrtle Wilson. Driving home from New York, Daisy strikes and kills Myrtle while driving Gatsby's car. She is unaware that she has killed her husband's mistress and leaves the scene of the crime. Myrtle's husband is despondent and tries to find his wife's killer. Daisy's husband, Tom, directs him to Gatsby's house, where he shoots and kills Gatsby, and then himself, thus resolving Daisy's affair.
8. Fabulous Things – Kelly Braffet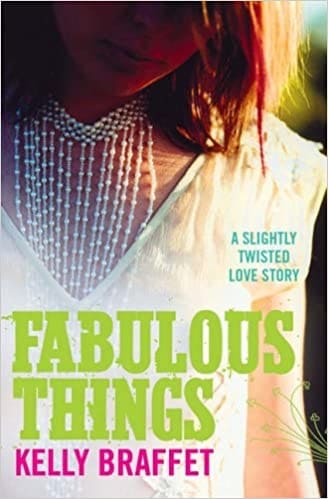 Beautiful and brilliant, Josie and Jack Raeburn are closer than they should be, and run riot in their father's isolated house. But as his behaviour becomes more unpredictable, they are forced to leave, and face a world for which they are utterly unprepared. Jack's love for Josie has always been her safety-net. However, as his world grows wilder and more dangerous, she finds herself struggling: should she escape his control, or help him? It is only when they are united again, in the company of Jack's astoundingly rich girlfriend Lily that she understands what she must do.
9. The Gift of Fear – Gavin de Becker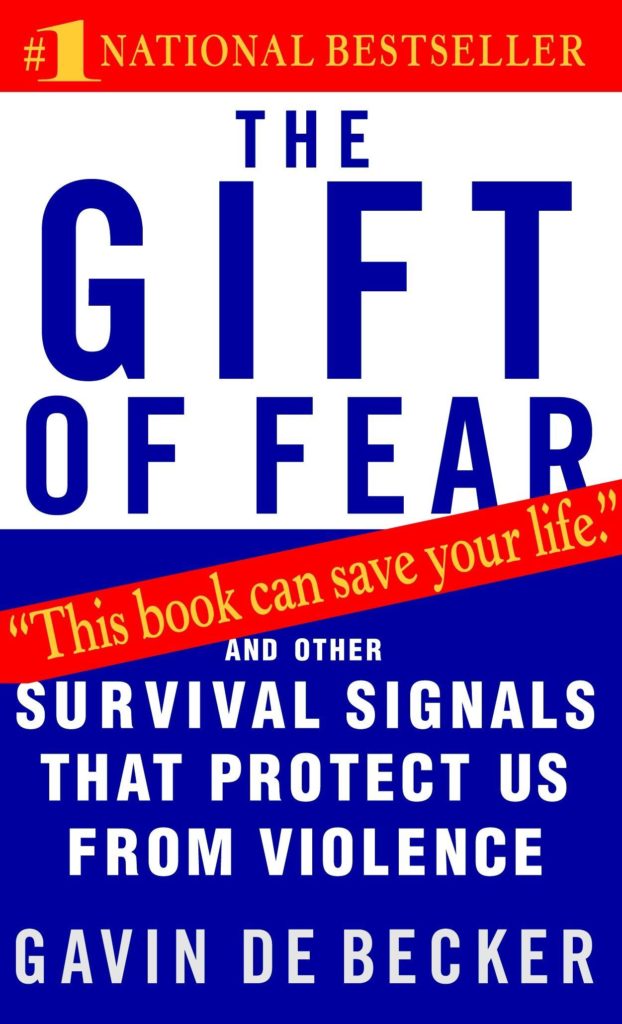 True fear is a gift.
Unwarranted fear is a curse.
Learn how to tell the difference.
A date won't take "no" for an answer. The new nanny gives a mother an uneasy feeling. A stranger in a deserted parking lot offers unsolicited help. The threat of violence surrounds us every day. But we can protect ourselves, by learning to trust—and act on—our gut instincts. De Becker offers specific ways to protect yourself and those you love, including…how to act when approached by a stranger…when you should fear someone close to you…what to do if you are being stalked…how to uncover the source of anonymous threats or phone calls…the biggest mistake you can make with a threatening person…and more. Learn to spot the danger signals others miss. It might just save your life.

10. Harry Potter Book Series – J.K. Rowling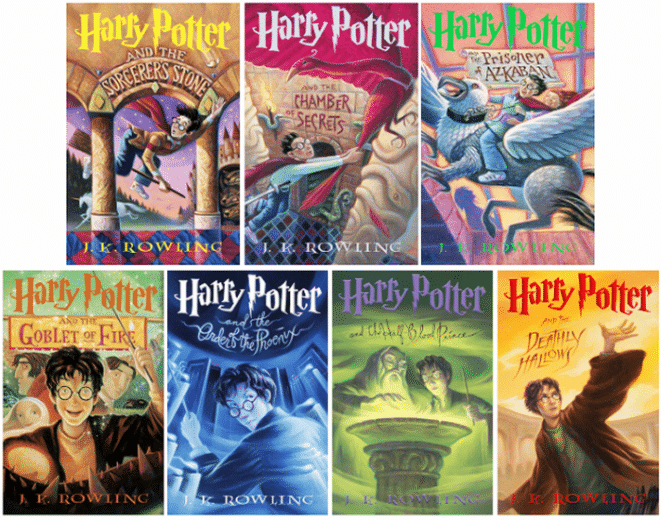 You might have watched the movie series, but nothing beats a J. K. Rowling book.
It is about a young boy named Harry Potter and his adventures as he attends Hogwarts School of Witchcraft and Wizardry, learns how to perform magic and comes face to face with his archenemy, Lord Voldemort.
11. The Alchemist – Paulo Celho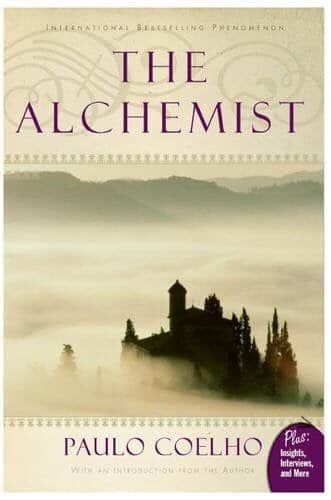 It is a mystical story of Santiago, an Andalusian shepherd boy who yearns to travel in search of a worldly treasure. His quest will lead him to riches far different—and far more satisfying—than he ever imagined. Santiago's journey teaches us about the essential wisdom of listening to our hearts, of recognizing opportunity and learning to read the omens strewn along life's path, and, most importantly, to follow our dreams.
12. The Rudest Book Ever – Shwetabh Gangwar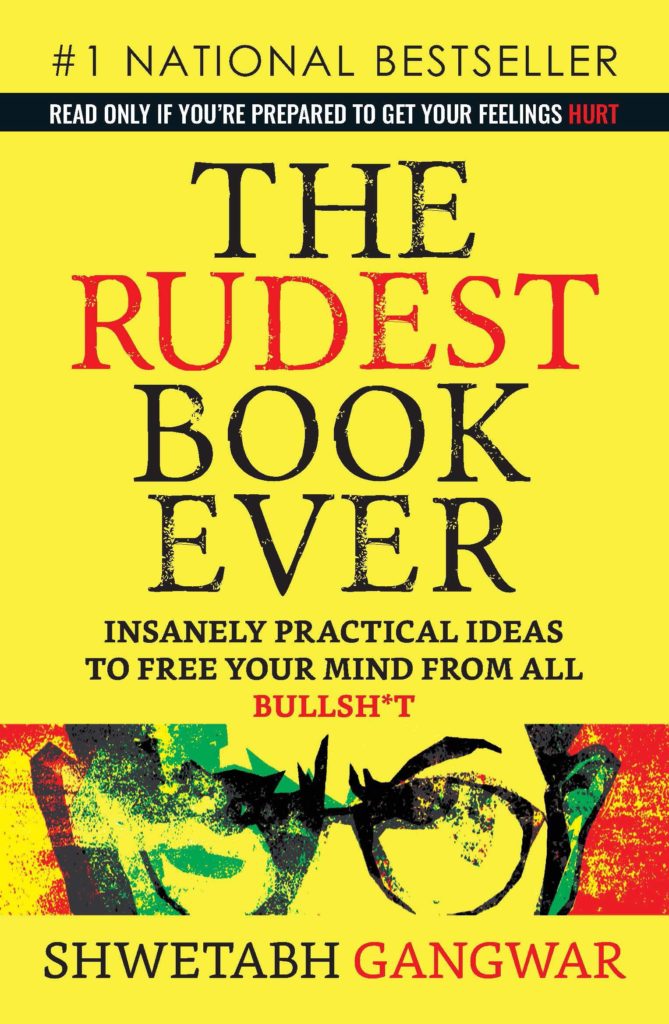 Shwetabh Gangwar is a professional problem-solver—and he's ace at it. For the past five years, people from all over the world have contacted him with their troubles and he's worked these out for them.
In the process, he has picked up on a simple pattern: people need a set of principles and perspectives to protect them from all the unnecessary bullshit they go through. Codes to live by, essentially.
But be warned: Gangwar has no desire to spare your feelings. What you will find in this straight-forward, straight-talking, no-craps-given guide, is:
How to deal with rejections of all kinds
How to change your perceptions of people so you don't end up screwed
Why a society that sees people as 'good and bad' is dumb
How the search for happiness screws us over
How seeking approval and acceptance kills our individuality
The truth about social media influencers
Why we should be taught 'how to think', instead of 'what to think'
Laying out clear principles, YouTube megastar Gangwar shows you how to deal with the shit that has happened to you, is happening to you and will happen to you.
A refreshing, easy-to-read, and relatable guide, The Rudest Book Ever will make you rethink everything you've been taught.
13. The Devil in the White City – Erik Larson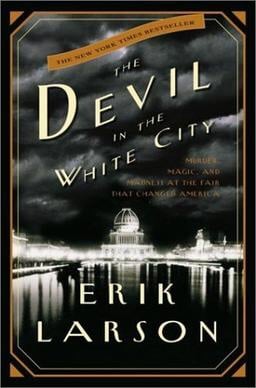 The White City (as it became known) was a magical creation constructed upon Chicago's swampy Jackson Park by Daniel H. Burnham, the famed architect who coordinated the talents of Frederick Olmsted, Louis Sullivan, and others to build it. Dr. Henry H. Holmes combined the fair's appeal with his own fatal charms to lure scores of women to their deaths. Whereas the fair marked the birth of a new epoch in American history, Holmes marked the emergence of a new American archetype, the serial killer, who thrived on the very forces then transforming the country.
In deft prose, Larson conveys Burnham's herculean challenge to build the White City in less than 18 months. At the same time, he describes how, in a malign parody of the achievements of the fair's builders, Holmes built his own World's Fair Hotel – a torture palace complete with a gas chamber and crematorium. Throughout the book, tension mounts on two fronts: Will Burnham complete the White City before the millions of visitors arrive at its gates? Will anyone stop Holmes as he ensnares his victims?
14. I'll Be Gone In The Dark – Michelle McNamara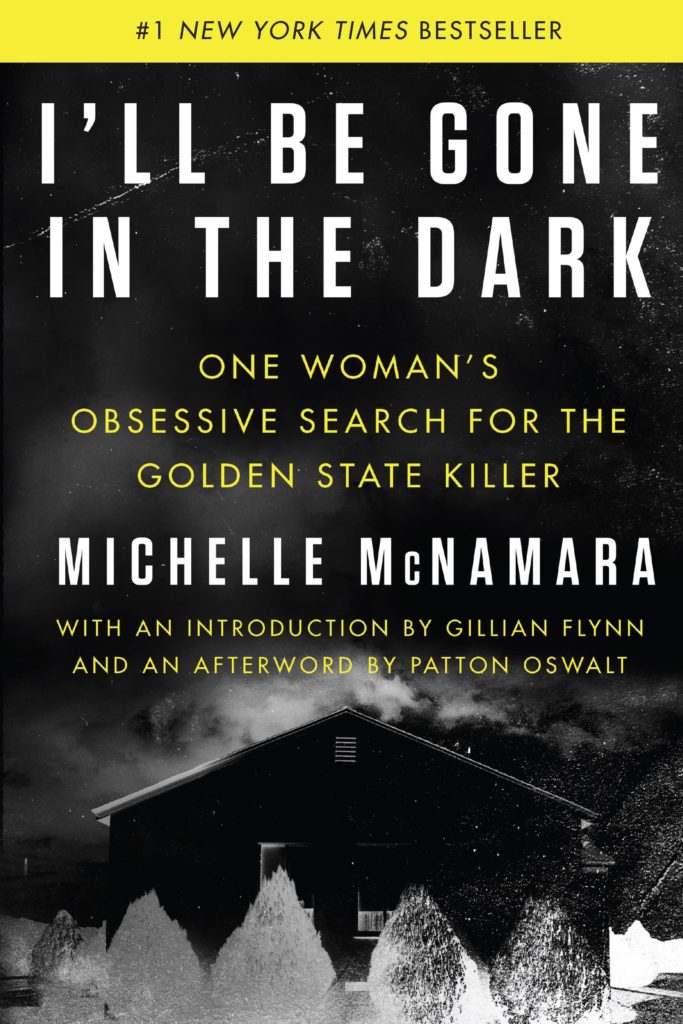 For more than ten years, a mysterious and violent predator committed fifty sexual assaults in Northern California before moving south, where he perpetrated ten sadistic murders. Then he disappeared, eluding capture by multiple police forces and some of the best detectives in the area.
Three decades later, Michelle McNamara, a true crime journalist who created the popular website TrueCrimeDiary.com, was determined to find the violent psychopath she called "the Golden State Killer." Michelle pored over police reports, interviewed victims, and embedded herself in the online communities that were as obsessed with the case as she was.
15. The Hate U Give – Angie Thomas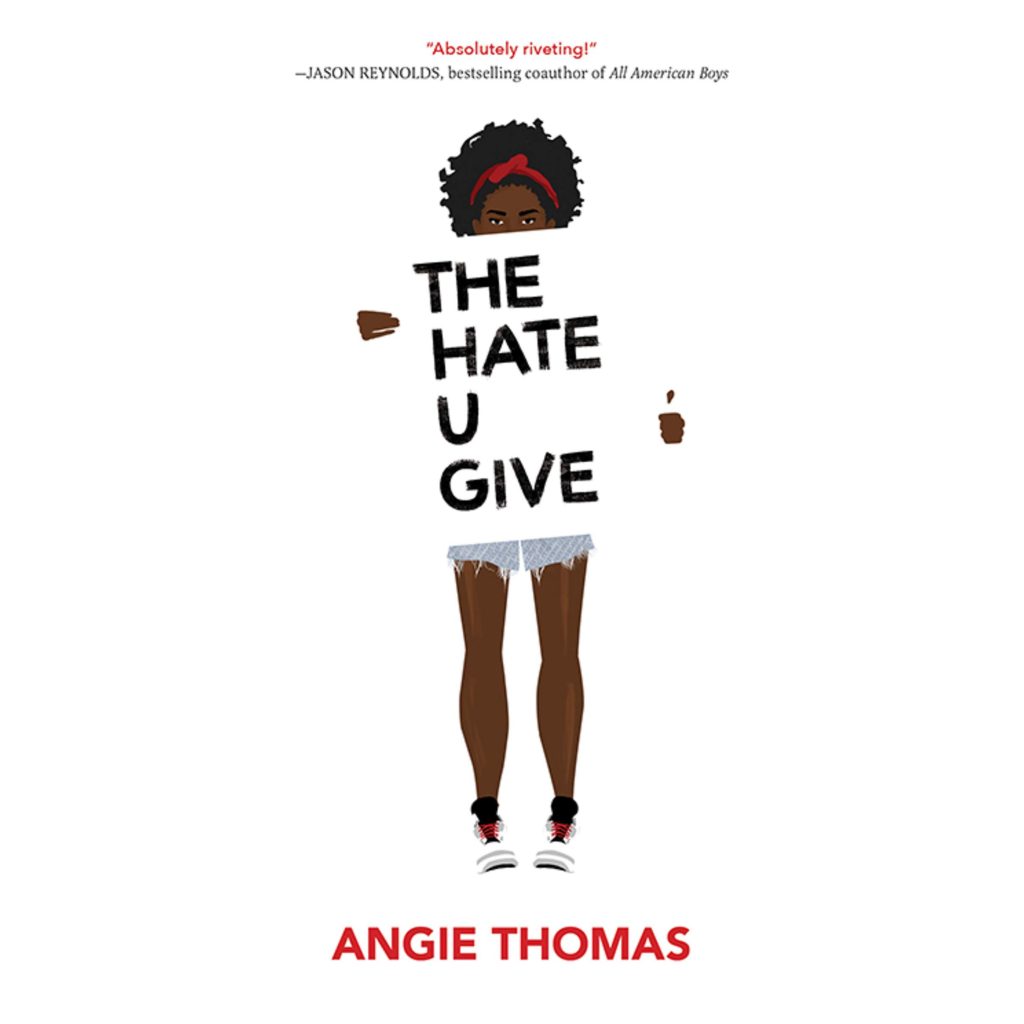 Sixteen-year-old Starr Carter moves between two worlds: the poor neighborhood where she lives and the fancy suburban prep school she attends. The uneasy balance between these worlds is shattered when Starr witnesses the fatal shooting of her childhood best friend Khalil at the hands of a police officer. Khalil was unarmed.
Soon afterward, his death is a national headline. Some are calling him a thug, maybe even a drug dealer and a gangbanger. Protesters are taking to the streets in Khalil's name. Some cops and the local drug lord try to intimidate Starr and her family. What everyone wants to know is: what really went down that night? And the only person alive who can answer that is Starr.
But what Starr does—or does not—say could upend her community. It could also endanger her life.
16. The Man Who Mistook His Wife For A Hat – Oliver Sacks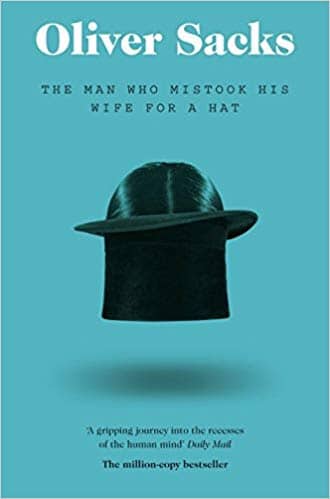 These are case studies of people who have lost their memories and with them the greater part of their pasts; who are no longer able to recognize people or common objects; whose limbs have become alien; who are afflicted and yet are gifted with uncanny artistic or mathematical talents. In Dr Sacks's splendid and sympathetic telling, each tale is a unique and deeply human study of life struggling against incredible adversity.

17. David and Goliath – Malcolm Gladwell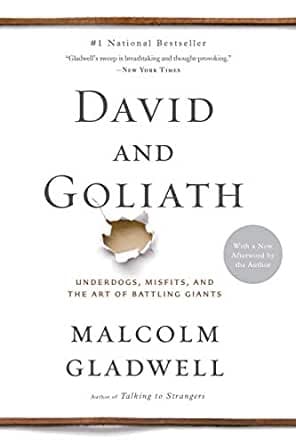 Why do underdogs succeed so much more than we expect? How do the weak outsmart the strong? In David and Goliath Malcolm Gladwell takes us on a scintillating and surprising journey through the hidden dynamics that shape the balance of power between the small and the mighty. From the conflicts in Northern Ireland and Vietnam, through the tactics of civil rights leaders and the problem of privilege, Gladwell demonstrates how we misunderstand the true meaning of advantage and disadvantage.

18. Secret Lives of Baba Segi's Wives – Lola Shoneyin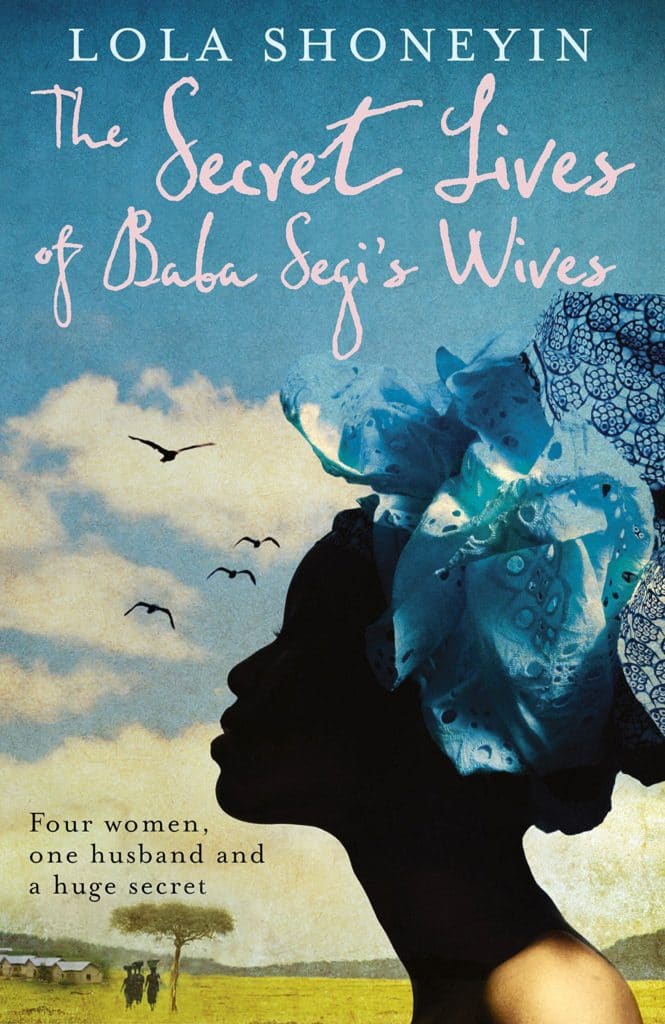 To the dismay of her ambitious mother, Bolanle marries into a polygamous family, where she is the fourth wife of a rich, rotund patriarch, Baba Segi. She is a graduate and therefore a great prize, but even graduates must produce children and her husband's persistent bellyache is a sign that things are not as they should be. Bolanle is too educated for the 'white garment conmen' Baba Segi would usually go to for fertility advice, so he takes her to hospital to discover the cause of her barrenness.
Weaving the voices of Baba Segi and his four competing wives into a portrait of a clamorous household of twelve, Lola Shoneyin evokes an extraordinary Nigerian family in splashes of vibrant colour.
19. A Million Little Pieces – James Frey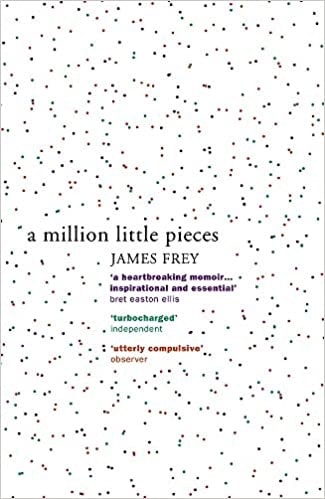 James Frey wakes up on a plane, with no memory of the preceding two weeks. His face is cut and his body is covered with bruises. He has no wallet and no idea of his destination. He has abused alcohol and every drug he can lay his hands on for a decade – and he is aged only twenty-three.
What happens next is one of the most powerful and extreme stories ever told. His family takes him to a rehabilitation centre. And James Frey starts his perilous journey back to the world of the drug and alcohol-free living. His lack of self-pity is unflinching and searing.
A Million Little Pieces is a dazzling account of a life destroyed and a life reconstructed. It is also the introduction of a bold and talented literary voice.
20. To Kill A Mockingbird – Harper Lee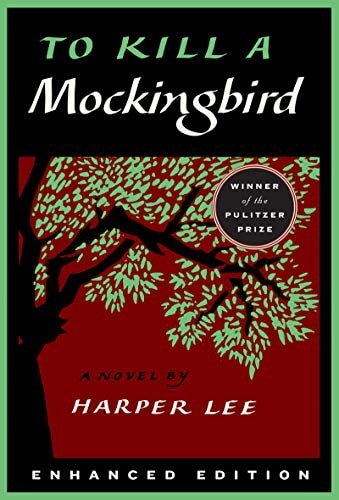 Set in the small Southern town of Maycomb, Alabama, during the Depression, To Kill a Mockingbird follows three years in the life of 8-year-old Scout Finch, her brother, Jem, and their father, Atticus–three years punctuated by the arrest and eventual trial of a young black man accused of raping a white woman. Though her story explores big themes, Harper Lee chooses to tell it through the eyes of a child. The result is a tough and tender novel of race, class, justice, and the pain of growing up.

21. All American Boys – Jason Reynolds & Brendan Kiely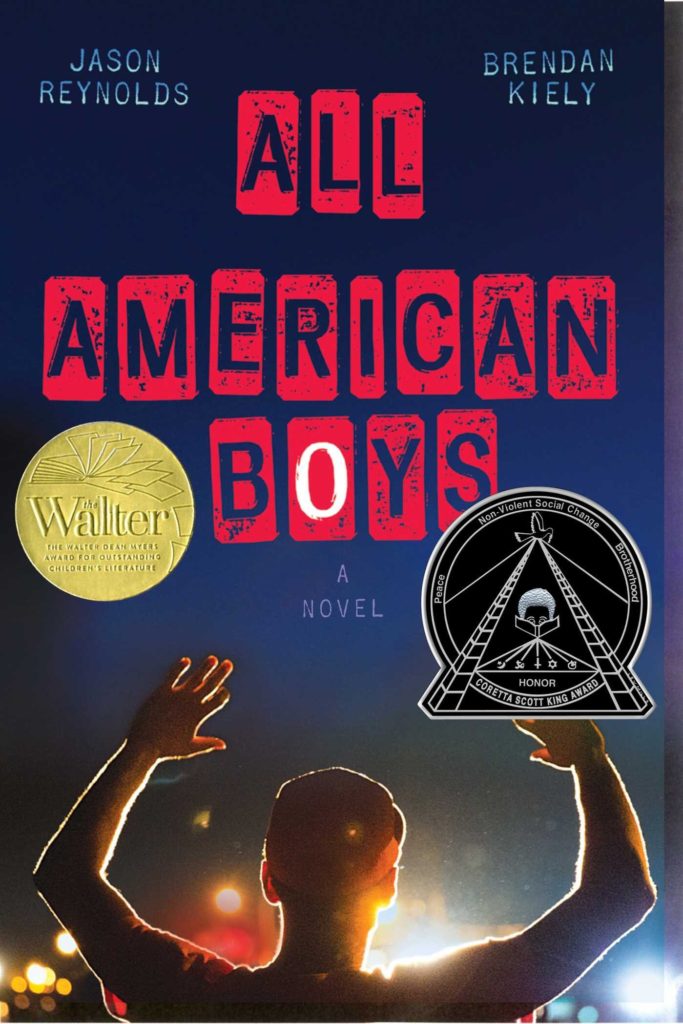 A bag of chips. That's all sixteen-year-old Rashad is looking for at the corner bodega. What he finds instead is a fist-happy cop, Paul Galluzzo, who mistakes Rashad for a shoplifter, mistakes Rashad's pleadings that he's stolen nothing for belligerence, mistakes Rashad's resistance to leave the bodega as resisting arrest, mistakes Rashad's every flinch at every punch the cop throws as further resistance and refusal to STAY STILL as ordered. But how can you stay still when someone is pounding your face into the concrete pavement?
There were witnesses: Quinn Collins—a varsity basketball player and Rashad's classmate who has been raised by Paul since his own father died in Afghanistan—and a video camera. Soon the beating is all over the news and Paul is getting threatened with accusations of prejudice and racial brutality. Quinn refuses to believe that the man who has basically been his savior could possibly be guilty. But then Rashad is absent. And absent again. And again. And the basketball team—half of whom are Rashad's best friends—start to take sides. As does the school. And the town. Simmering tensions threaten to explode as Rashad and Quinn are forced to face decisions and consequences they had never considered before.
22. Master of the Game – Sydney Sheldon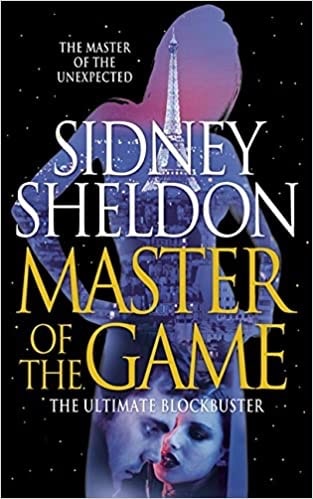 Kate Blackwell is one of the richest and most powerful women in the world. She is an enigma, a woman surrounded by a thousand unanswered questions. Her father was a diamond prospector who struck it rich beyond his wildest dreams. Her mother was the daughter of a crooked Afrikaaner merchant. Her conception was itself an act of hate-filled vengeance.
At the extravagent celebrations of her ninetieth birthday, there are toasts from a Supreme Court Judge and a telegram from the White House. And for Kate there are ghosts, ghosts of absent friends and of enemies. Ghosts from a life of blackmail and murder. Ghosts from an empire spawned by naked ambition…
23. The Zahir – Paulo Coelho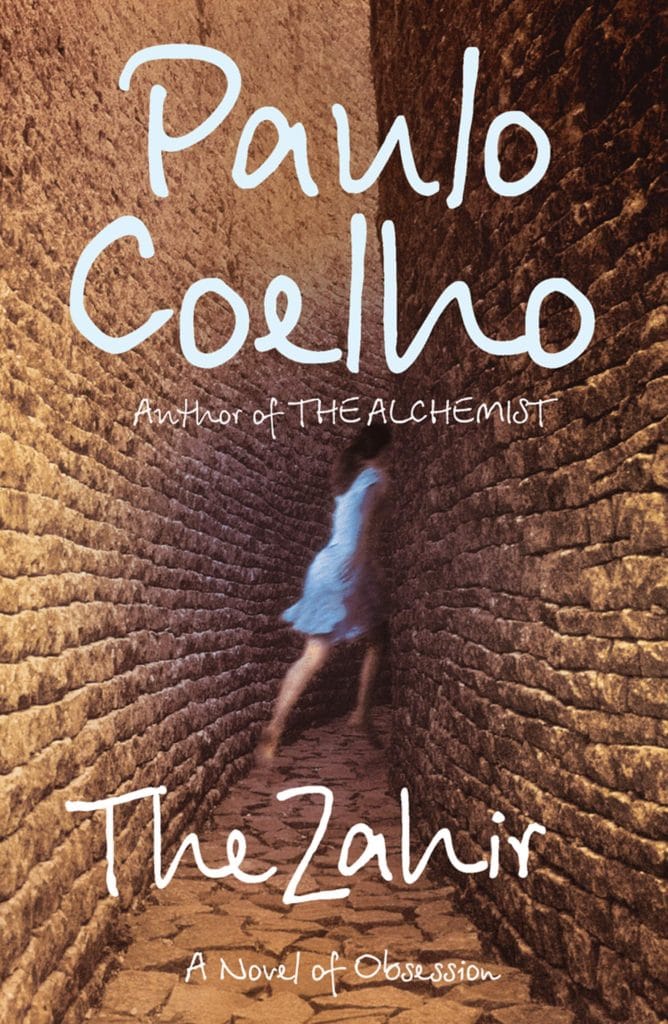 The Zahir, Paulo Coelho's new novel, is a perfect follow-on to The Alchemist. Paulo picks up the theme of the pilgrimage but tells a very different, gripping story of love, loss and passionate obsession. It begins with a glimpse or a passing thought. It ends in obsession.One day a renowned author discovers that his wife, a war correspondent, has disappeared leaving no trace. Though time brings more success and new love, he remains mystified and increasingly fascinated by her absence. Was she kidnapped, blackmailed, or simply bored with their marriage? The unrest she causes is as strong as the attraction she exerts. His search for her and for the truth of his own life takes him from France to Spain, Croatia and, eventually, the bleakly beautiful landscape of Central Asia. More than that, it takes him from the safety of his world to a totally unknown path, searching for a new understanding of the nature of love and the power of destiny.
24. The Outsider – Stephen King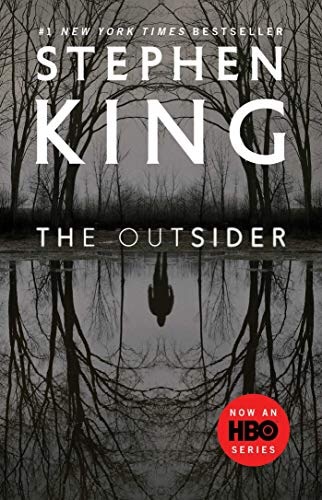 A horrifying crime.
Water-tight evidence points to a single suspect.
Except he was seventy miles away, with an iron-clad alibi.
Detective Anderson sets out to investigate the impossible: how can the suspect have been both at the scene of the crime and in another town?

25. The Perks of Being a Wallflower – Stephen Chbosky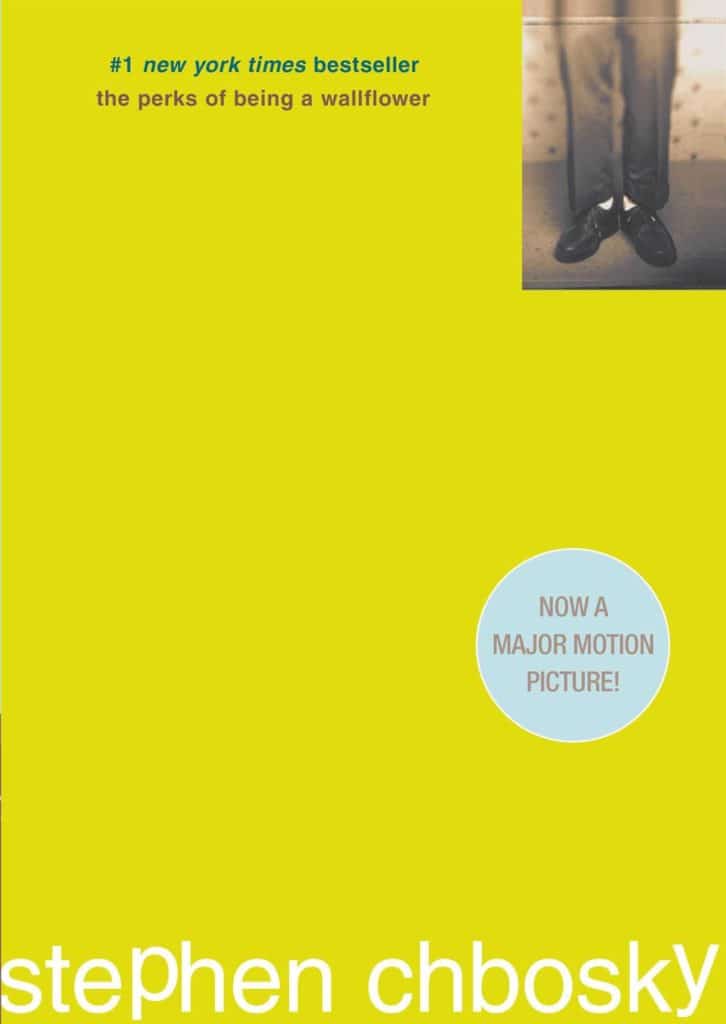 This is the story of what it's like to grow up in high school. More intimate than a diary, Charlie's letters are singular and unique, hilarious and devastating. We may not know where he lives. We may not know to whom he is writing. All we know is the world he shares. Caught between trying to live his life and trying to run from it puts him on a strange course through uncharted territory. The world of first dates and mixed tapes, family dramas and new friends. The world of sex, drugs, and The Rocky Horror Picture Show, when all one requires is that perfect song on that perfect drive to feel infinite.
26. Killers of the Flower Moon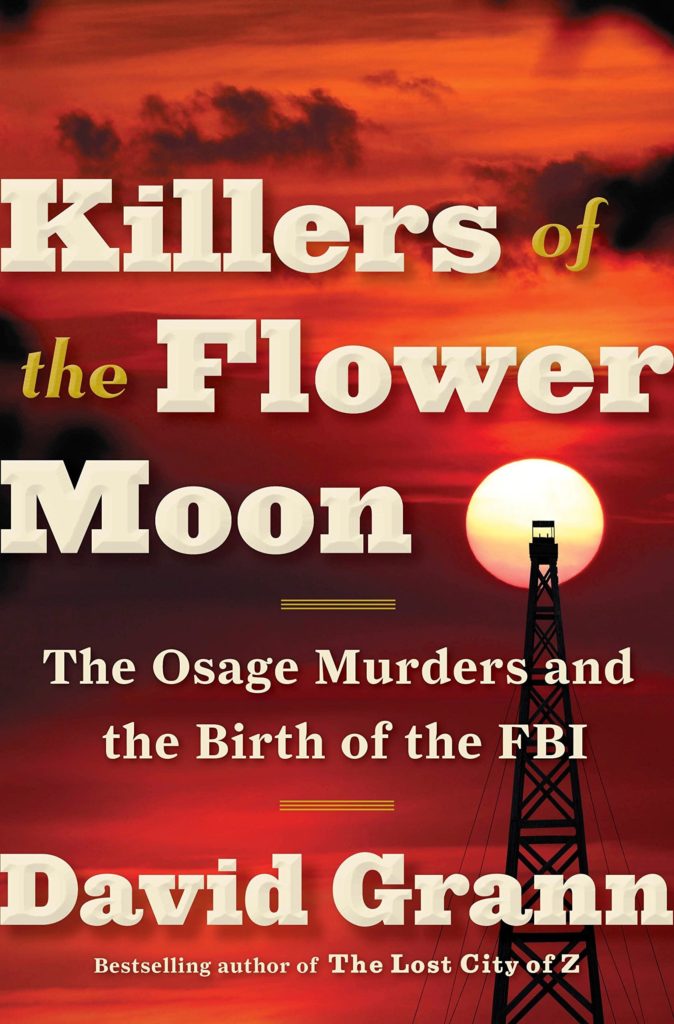 In the 1920s, the richest people per capita in the world were members of the Osage Indian nation in Oklahoma. After oil was discovered beneath their land, they rode in chauffeured automobiles, built mansions, and sent their children to study in Europe.
Then, one by one, the Osage began to be killed off. The family of an Osage woman, Mollie Burkhart, became a prime target. Her relatives were shot and poisoned. And it was just the beginning, as more and more members of the tribe began to die under mysterious circumstances.
In this last remnant of the Wild West—where oilmen like J. P. Getty made their fortunes and where desperadoes like Al Spencer, the "Phantom Terror," roamed—many of those who dared to investigate the killings were themselves murdered. As the death toll climbed to more than twenty-four, the FBI took up the case. It was one of the organization's first major homicide investigations and the bureau badly bungled the case. In desperation, the young director, J. Edgar Hoover, turned to a former Texas Ranger named Tom White to unravel the mystery. White put together an undercover team, including one of the only American Indian agents in the bureau. The agents infiltrated the region, struggling to adopt the latest techniques of detection. Together with the Osage they began to expose one of the most chilling conspiracies in American history.
27. Wuthering Heights – Emily Brontē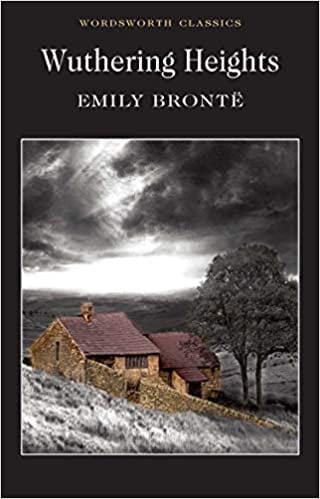 Wuthering Heights is a wild, passionate story of the intense and almost demonic love between Catherine Earnshaw and Heathcliff, a foundling adopted by Catherine's father. After Mr Earnshaw's death, Heathcliff is bullied and humiliated by Catherine's brother Hindley and wrongly believing that his love for Catherine is not reciprocated, leaves Wuthering Heights, only to return years later as a wealthy and polished man. He proceeds to exact a terrible revenge for his former miseries.

28. Lord of the Flies -William Golding
At the dawn of the next world war, a plane crashes on an uncharted island, stranding a group of schoolboys. At first, with no adult supervision, their freedom is something to celebrate. This far from civilization they can do anything they want. Anything. But as order collapses, as strange howls echo in the night, as terror begins its reign, the hope of adventure seems as far removed from reality as the hope of being rescued.

29. Honeymoon – James Patterson
When FBI agent John O'Hara first sees Nora Sinclair, she seems perfect. She has the looks. The career. The clothes. The wit. The sophistication. The tantalizing sex appeal. The whole extraordinary package-and men fall in line to court her. She doesn't just attract men, she enthralls them.
So why is the FBI so interested in Nora Sinclair? Mysterious things keep happening to people around her, especially the men. And there is something dangerous about Nora when Agent O'Hara looks closer-something that lures him at the same time that it fills him with fear. Is there something dark hidden among the unexplained gaps in her past? And as he spends more and more time getting to know her, is he pursuing justice? Or his own fatal obsession?
30. The Satanic Verses – Salman Rushdie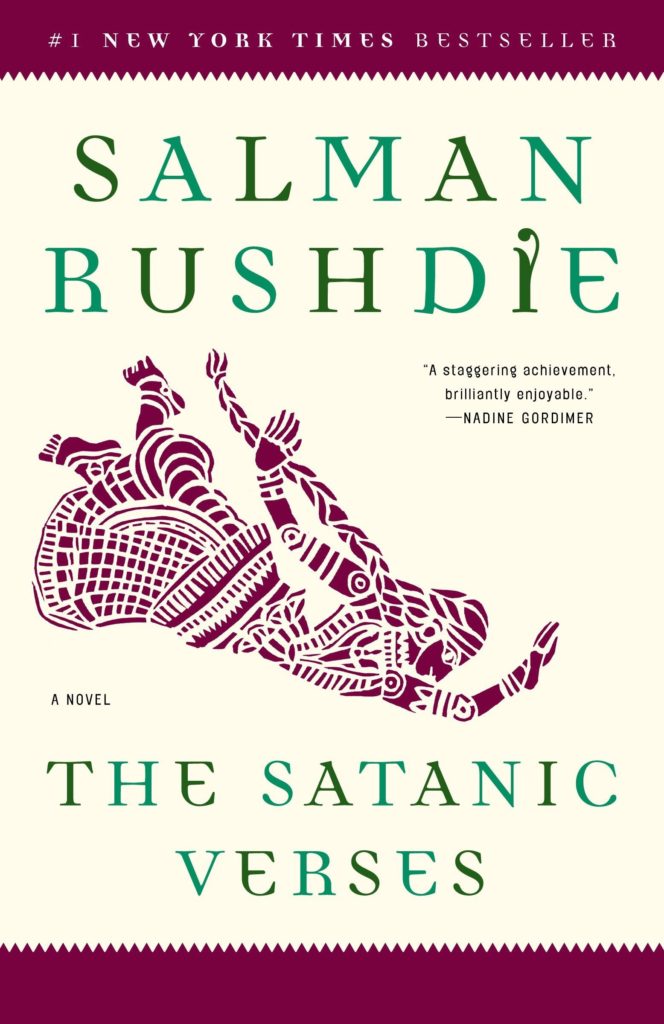 Set in a modern world filled with both mayhem and miracles, the story begins with a bang: the terrorist bombing of a London-bound jet in midflight. Two Indian actors of opposing sensibilities fall to earth, transformed into living symbols of what is angelic and evil. This is just the initial act in a magnificent odyssey that seamlessly merges the actual with the imagined. A book whose importance is eclipsed only by its quality, The Satanic Verses is a key work of our times.
The finest recommendation of 30 books to read during quarantine which will help you catch up with reading and also remove boredom. Some of these books have been made to movies, but the actual books are worth it.
Be safe always. Remember to comment some of your favorite books so that I can check them out too.
Happy reading. XO